Parents
There are no events to display
There are no events to display
Early Dismissals
Thursday, June 6th, Friday, June 7th
Early Dismissal at 11:30am - No Extended Day
- Pick up for SSM, PS, K students only begins at 11:00am.
- Pick up for SSM, PS, K and 1-7 students begins at 11:20am.
- Pick up for 1 - 7 students only begins at 11:30am.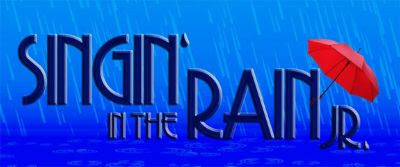 Spring Show Videos
Downloads Available Now!
The cost of the pre-paid video was included in the Spring Show fee in the 2018-2019 tuition for grades 1-8, so there will be no additional cost to download the video. Both performances are available for download at the following link:
Visit: https://vimeopro.com/bradleydigital/ancillae-assumpta-academy
Enter Password: handmaid (Please note this is all lower case)
The link will be available until August 1, and we are requesting that parents please download and save this video performance by this date. Spring Show Video Download Flyer
Hold onto your used uniforms!
Please don't bring them in until August.
We will have a used uniform sale in August, but we've run out of storage space. Please note that the used uniform sale will only accept and sell items that are part of the new school uniforms introduced in the 2017-2018 school year. We will not accept v-neck sweaters, boys' blue pants, or girls' winter jumpers/kilts in the older plaid.
Summer Reading Assignments & Lists
At the end of this school year we give thanks to God:
For all the teaching and learning that has taken place in our school, both in and out of the classroom,
For the talents and gifts that have been shared and the challenges that have been faced;
For the burdens that have been lifted and the hurts that have been healed;
For the respect and care that has been given.
We give thanks for the friendships that have just begun and for those that have grown. For the faith that has been lived in our daily struggles,
For the hope that has lifted our hearts on the dark days
And for the love that has kept us going.
We give thanks for the community that we are, and we ask you Lord - Bless our families as we start our summer vacation, may our time together leave us with memories to cherish. Pour out your love on us that we may return renewed and refreshed to continue our journey together.
We make this prayer through Christ our Lord. Amen
Our Final Assembly will begin at 9:30 in the auditorium. Grades 1,2,3,4,5, and 7 will sit on the main floor. Only grade 6 will sit in the balcony.
Recycling
There are no events to display
There are no events to display
Montessori lunches will also include fresh fruit and vegetables, plain or cream cheese bagels, and ham or turkey, cheese, and sunflower butter sandwiches offered each day in addition to the daily menu.